Puppies will not be chosen until they are 3 weeks of age so I can be sure they have a good start in life.
*PUPPY PRICE $950 with AKC limited registration NO BREEDING RIGHTS.... All puppies Must be paid for by 6wks of age and I must have the contract in hand and all monies paid up front before Any puppy leaves my home.

I can ship my pups via airline although it is not my first choice, or I can also meet you at a reasonable distance for a fee. Check Puppy Shipping page for details.
Deposits are $500 and does go toward the total price of the puppy. Remaining balance must be paid in full and contract must be received with landlords signature, before any puppy leaves My home. If puppy is to be shipped all shipping money must be received before any pup leaves my home.
The price of the puppy includes well check from my vet; micro-chipping, collar; leash; bowls, a toy; puppy packet; AKC Limited Registry (No Breeding Rights) upon proof of spay/neuter; first two vaccinations; series of de-wormings; small sample of puppy food I feed,, limited health guarantee, and a life long commitment from me to you!


scroll down to see pictures of the available puppies. The puppies who have already found their homes, have writing above the pic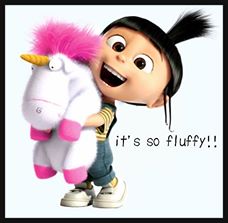 While Malamute puppies are cute; cuddly; adorable; and loving please do NOT buy on impulse. Please study the breed. Do your research. There are many places on line that hav Malamute information; you can also check the Malamute Information page on my site. Malamutes can be stubborn, and destructive aside from the above, cute, adorable, loving, cuddly.... ( I have holes in my yard, I've been through several chairs, and couches) they love to help with the landscaping...
Malamutes love to be with their people. The are active dogs but do not necessarily have to be pulling a sled or a dry land cart . Malamutes just plain love being near their people. They love camping; hiking; and carrying packs. Malamutes love a job but they love being part of your world too, just laying at your feet or on your lap. Make a Malamute your world they will make you theirs. Malamutes are very smart and can be trained to do about anything asked of them. : ) If you have any questions please don't hesitate to ask, I am here for anyone who wants to learn about the Malamute breed. Thank you for stopping by!
No puppies available.. PLANNED BREEDING FOR APRIL 2018

Overview of Contract... Click Overview Contract page.
WE ARE NOW SET UP WITH PAYPAL SO WE CAN RECIEVE PAYMENT VIA CREDIT OR DEBIT CARD. .

WE DO OFFER GROUND SHIPPING ANYWHERE IN THE UNITED STATES..