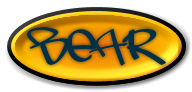 Nothing I say about this boy will ever sum him up. He was from my 2008 litter. I am blessed to have him part of my life. He is everything I hoped for and needed in my life. He has been with me in all my life changes. He is my heart and soul. He has a sought out pedigree with some old lines.


Here is to Oregon Malamutes new beginning 2015-2016. I have many hopes and plans in store for me and my fur kids. This guy came to me from Sandia Malamutes. He has a strong pedigree. He is Aloof of new people but once you win his trust, you have an amazing friend. He is a sweet sweet boy..

I kept Buck from my Glacier/Jazz 2015 breeding. He was my pick boy. I have much in store of for him. Yes he is purebred in fact, he is AKC registered. He has the most loving and sweet personality. With a strong pedigree from both his dam and sires side. Bucks eyes speak to you . He is going to be a pleasure to have in my life.

CLICK ON THE PICTURE S AND IT WILL TAKE YOU TO THEIR INDIVIDUAL PAGES.
Wookie came from a great breeder..He joined Oregon Malamutes October of 2016.. He has an amazing pedigree and personality to boot. .