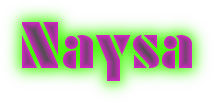 Naysa has a lot of attributes to add to what Oregon Malamutes is striving to produce. She has the goofiest most fun personality. She just loves the world. I am blessed to add her to my life. She has a sweet personality always wanting to please. Naysa has wonderful bone, head piece, depth of body, and ear set.
Gizzy has good conformation: good bone and top line. She has a great personality: she loves to please, and is a love. Keep checking back to watch her grow..
Siah is the tiny tot here at Oregon Malamutes... While I feel she will be more standard in size, don't let that fool you she has got personality, and smarts. . Her pedigree is a great one. Have great things in store for her here at Oregon Malamutes.
MEET TWO GLOCKS... EXCITED FOR WHAT 2019 HAS IN STORE FOR OREGON MALAMUTES. So blessed to be entrusted with such an amazing girl!! She has the size bone and structure I am looking for in my breedings.. I have many hopes for her